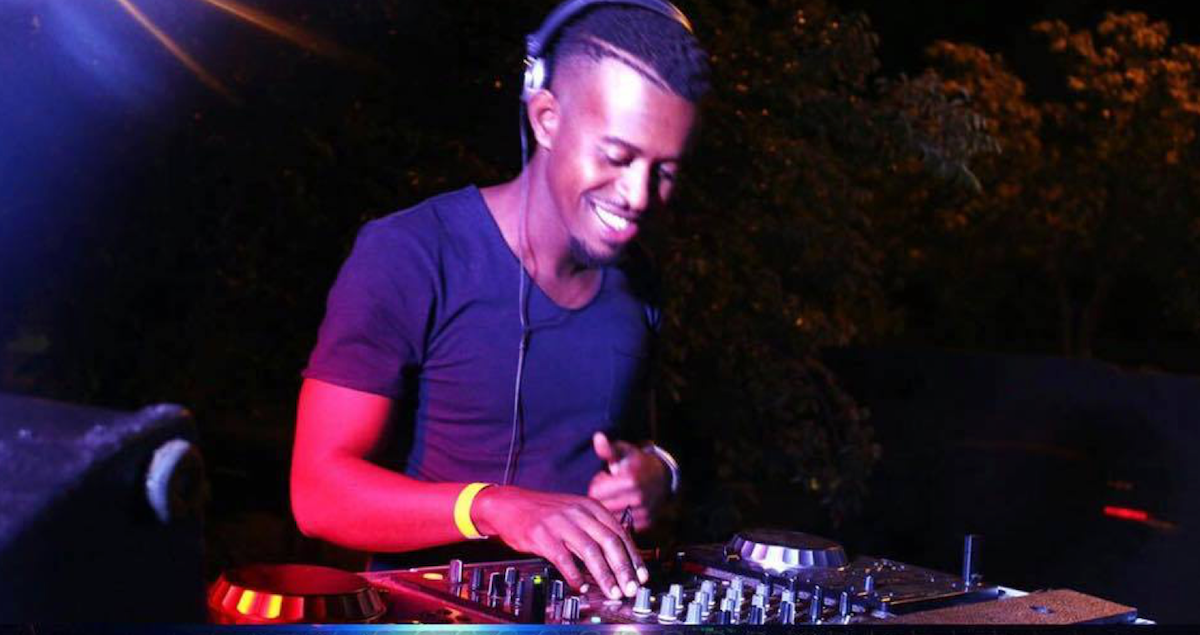 12 Fév

Nigreg : l'interview
Nigreg est un talentueux dj d'Afrique du sud. Ses influences musicales sont la deep-house et l'afro-house qu'il aime jouer. Découvrez le PépitesTroniques Podcast #026 qu'il signe et son interview ci-dessus pour découvrir ce passionné et très entreprenant Nigreg.

Lancez le podcast et lisez l'interview réalisée par Charissa de Ikenaudio.



Charissa : Qu'est-ce qui t'as attiré vers la musique électronique ?
What drew you to electronic music?
Quand j'avais environ 16 ans, l'un des DJ emblématiques de Soweto, feu Mandla, était un mentor pour moi. Nous avions l'habitude de jouer et d'échanger toutes sortes de vinyles. Des grandes marques SA comme Soul Candi, des disques Pazulu à House Afrika, et des DJ vétérans comme Vini da Vinci, ils ont vendu des tonnes de vinyle – le vinyle était LA chose en 2006-8. La culture DJ locale a été définitivement perturbée par la révolution numérique (CDJs).
When I was about 16 years one of Soweto's iconic DJ's, the late Mandla, was a mentor to me. We used to play and trade all kinds of vinyl. From the big SA labels like Soul Candi, Pazulu records to House Afrika, and veteran DJs like Vini da Vinci, they sold tons of vinyl – vinyl was THE in thing as late as 2006-8. The local DJ culture was definitely disrupted by the digital revolution (CDJs).
Quelles sont tes influences?
What are your influences ?
J'ai toujours trempé dans tout ce qui m'entoure. J'ai été fortement influencé par l'album Soul Candi de DJ Mbuso, puis un ami m'a montré Harrison Crump "juste taper du pied" et ça m'a poussé à jouer de la House. Mon père (tardif) jouait aussi beaucoup de jazz mais je n'ai jamais compris la musique. Quand j'étais plus vieux, j'ai trouvé que tous les éléments de la Maison que j'aime, proviennent en fait des disques de Jazz de mon père.
Ma sélection de morceaux est également influencée par les podcasts et DJs mondiaux (c.f. à Pépites Troniques)!
I have always soaked in everything around me. I was heavily influenced by DJ Mbuso's Soul Candi album, then a friend showed me Harrison Crump 's "just stomp your feet" and that reeled me into playing House music. My (late) father would also play a lot of jazz but I never understood the music. When I was older I found that all the House elements that I like, actually come from my father's Jazz records.
My track selection is also influenced by the global podcasts and DJs (shout out to Pépites Troniques)!
Est-ce que c'est quelque chose que tes parents t'ont enseigné ou expliqué ?
So was it something that your father taught you or explained to you?
En fait, c'est seulement cette année que j'ai découvert le goût diversifié de mon père pour la musique. Bien qu'il ne me l'ait jamais communiqué verbalement, j'ai l'impression que mon appréciation d'un large éventail de sons a certainement influencé le genre de DJ que je suis aujourd'hui.
Actually, it was only this year that I discovered my father's diverse taste in music. Although he never verbally communicated it to me, I feel like my appreciation of a wide range of sounds definitely influenced the kind of DJ that I am today.
Tes influences s'étendent-elles à la production musicale ?
Do those influences extend to music production?
J'ai eu différents professeurs, amis et influences qui ont contribué à la variété de la musique que je produis. Je me sens autant comme DJ que comme producteur, mais quand je produis de la musique – c'est une extension de ma créativité – il doit être de qualité supérieure. La musique est vraiment ancrée en moi et cela doit être libéré d'une manière ou d'une autre.
I had different teachers, friends, and influences growing up which contributed to the variety of music that I produce. I feel as much of a DJ as a producer, but when I produce music- it's an extension of my creativity- it has to be of a superior quality. Music is really embedded in me and that has to be released somehow.
Mixer : c'est une forme de communication pour toi ?
Playing a mix to you is a form of communication?
Oui, de la même manière, tous ces voyages musicaux dont j'ai été témoin ont été transmis à moi, je veux transmettre ces histoires. Je ne peux pas y aller un jour sans écouter de la musique. C'est ce langage communicatif qui peut parler à quelqu'un sans jamais leur parler.
Yes, in the same way, all these musical journeys that I witnessed were passed on to me, I want to pass on those stories. I can't go a day without listening to music. It's that infectious language that can speak to somebody out there without ever talking to them.
Comment décrirais-tu la scène musicale sud-africaine en ce moment ?
How would you describe the music scene in South Africa right now?
Il y a une grande conversation musicale en cours en Afrique du Sud en ce moment. Le problème que je vois est que beaucoup de gens sont à l'aise avec la musique qu'ils font et ce que la foule a l'habitude d'écouter. Ils ne regardent pas en dehors de ce qui est acceptable. Nous devons faire de la place pour une perspective plus large de la musique électronique.
There's a large music conversation going on in South Africa right now. The problem I see is that a lot of people are comfortable with the music that they're making and what the crowd is used to listening to. They don't look outside the confines of what's acceptable. We need to make room for a broader perspective of electronic music.
Quel était le processus de réflexion derrière ce mix ?
What was the thought process behind this mix?
C'est un voyage plutôt émotif. Je suis passé devant le son typique de la deep house sud-africaine. Je voulais également introduire quelques éléments d'imprévisibilité dans le mix, c'est certainement plus un voyage qu'un set de club. J'arrive à montrer les différents côtés de qui je suis en combinant beaucoup de genres en douceur – je n'aime pas coller à un élément.
This is quite an emotional journey. I went past the typical South African deep house sound. I wanted to introduce some elements of unpredictability to the mix as well, it's certainly more of a journey than a club set. I get to show different sides of who I am by combining a lot of genres smoothly- I don't like to stick to one element.
Qu'est-ce que tu aimes dans l'Electronica vs. la Deep House ?
What do you enjoy about Electronica vs. Deep House?
J'ai joué beaucoup de Deep / Afro-house localement, mais j'aime voir les gens obtenir un rythme sur une piste opposée à un rythme «évident». Deep house a ce rythme constant essentiel à mon son, electronica fournit une plateforme pour l'abstrait. Je peux être créatif avec l'electronica, c'est plus une sortie artistique pour moi d'explorer.
I've played a lot of Deep/Afro-house locally but I enjoy seeing people get a rhythm out of a track opposed to stomping to an "obvious" beat. Deep house has that consistent rhythm essential to my sound, electronica provides a platform for the abstract. I can be creative with electronica, it's more of an artistic outlet for me to explore.
Nigreg, as-tu quelque chose à dire aux gens qui vont te lire ?
Anything that you want the world to know about Nigreg?
En tant que créateur, je suis toujours en train de sortir de nouveaux projets et de découvrir de nouvelles plateformes. Consultez la page Lightsheersounds sur facebook J'ai un podcast sur Mixcloud. Il y aura beaucoup de sons sud-africains éclectiques à venir.
As a creative, I'm always putting out new projects and discovering new platforms. Check out Lightsheersounds page on facebook I have a podcast on Mixcloud. There will be plenty of eclectic South African sounds to come.
Quel est ton mot préféré ?
What's your favorite word?
Passion – que serait la vie sans elle ?
Passion – what is life without it?
Merci Nigreg pour cet interview !