Nicolas Tann de NOTWOHNUNG signe le PépitesTroniques Podcast #15. Pour l'occasion nous avons interviewé le dj du collectif Notwohnung basé à Berlin.
Bastien de PépitesTroniques : Bonjour Nicolaj, comment vas-tu ?
Hello Nicolaj How are you?
Nicolaj Tann: Je vais très bien ! Je lutte un peu pour terminer la thèse de mon bachelor, mais la musique reste mon refuge favori.
I'm very good! Struggling to bring my bachelor thesis to an end, but music keeps being my vanishing point.
Peux-tu nous faire une petite présentation de toi ?
Could you introduce yourself?
Je m'appelle Gregor Nicolaj Jerome Tann. J'ai choisis Nicolaj Tann comme nom d'artiste parce que j'aimais cette appellation là. C'est aussi simple que ça ! Je suis allemand, mes parents aussi. Et ils aiment les noms qui sortent de l'ordinaire. Je suis né et j'ai grandi à Nuremberg. Dorénavant, je vis à Berlin avec ma copine et ma partenaire de crime, qui est aussi Dj, VALÉ.
J'étudie le Management de vêtements et de textiles, et en ce moment j'écris ma thèse.
My name is Gregor Nicolaj Jerome Tann. I chose Nicolaj Tann to be my artist name, because I like it. Simple as that.
I'm German, my parents too. They just like extraordinary names. I was born and raised in Nuremberg, but I live in Berlin together with my girlfriend and DJ-Partner in crime VALÉ.
I'm studying Textile & Clothing Management and writing my bachelor thesis at the moment.
J'ai écouté tes podcasts et tes mixs, que je définirais comme « mentaux. » Les musiques que tu sélectionnes pour tes podcasts sont mélodiques, on retrouve souvent des sons de synthé. As tu joué, ou joues tu d'un ou plusieurs instruments ?
I listen your podcasts and your mix, I think, are mental. Music you select for your podcast use are melodics, some synths are often presents. Are you a musician? I mean have you played ever instrument or actually do you play one or severals?
Je ne me définirais pas musicien. J'ai appris a joué du piano quand j'étais jeune, pendant quelques années, mais je n'ai jamais vraiment approfondi.
Tous mes mixs et mes sets reflètent juste l'humeur musicale de mon esprit à ce moment là. Et oui effectivement, la mélodie prend une énorme part de ma musique !
I would not call myself a musician. I learned playing piano when I was young for several years, but never took it to another level.
All my mixes and sets just reflect what my musical mind set was at that time. And yes, melodies are a big part of my music!




Est-ce que tu produit quelques titres ? Comment est-ce que tu sélectionnes tes tracks pour réaliser tes podcasts ? Plus subjectif, quel est ton « chemin créatif » ?
Do you produce some tracks? How do you select your tracks to edit your podcasts? What is your creative process?
Non, je ne produis pas de tracks pour le moment. Je voudrais atteindre un certain niveau en tant que Dj avant tout. La production est la prochaine étape logique.
Dans mes mixs et mes podcasts, j'essaie de montrer une partie de ma musique qui ne se retrouve pas toujours dans mes perfomances en club, mais qui restent mes sons, que je veux partager avec les gens.
La première chose que je fais est de choisir une direction quand je créé un mix. Les tracks doivent apporter un certain atmosphère. Je découvre tellement de nouvelles musiques quotidiennement que j'ai une longue liste de tracks à partager. Je fais attention à ce que tous les sons que je choisis pour un set Souncloud ne soient pas stressant, pour que les technophiles puissent l'écouter à la maison à tout moment.
No, I don't produce tracks at the moment. I want to reach a certain level in DJing first. Producing will be the next logical step.
In my mixes & podcasts I want to show music that is sometimes different to what I'm performing in the club, but which are songs, that I want to share with people.
The first thing I do is choosing a direction when i create a mix. The tracks have to transport a certain atmosphere. I discover so much new music on a nearly daily basis so that I have a lot of tracks to share which I love. I pay attention that all the songs I choose for a Soundcloud set are not stressful, so that you can listen to it at home at any time.
Peux-tu nous parler de ton monde en tant que Dj ?
Could you speak us your background as a dj?
J'ai eu un premier contact avec la techno et le mix quand j'ai bougé à Mönchengladbach (proche de Cologne) pour mes études.
J'ai commencé à rentrer dans la techno un vieux camarade de fac Daniel Larusso et en assistant aux premières parties Kompakt sur Cologne qui s'appelaient Total Confusion.
Il est également celui qui m'a appris comment mixer. Mais ma passion pour la techno et la house s'est réellement développé avec mon expérience à Berlin et VALÉ.
I first got in contact with Techno and DJing when I moved to Mönchengladbach (close to Cologne) for my studies. I got introduced by an older fellow student called Daniel Larusso with all the stuff like Kompakt and their Cologne parties called Total Confusion. He was also the one who taught me how to mix. But my real passion for Techno & House developed during my time in Berlin with VALÉ.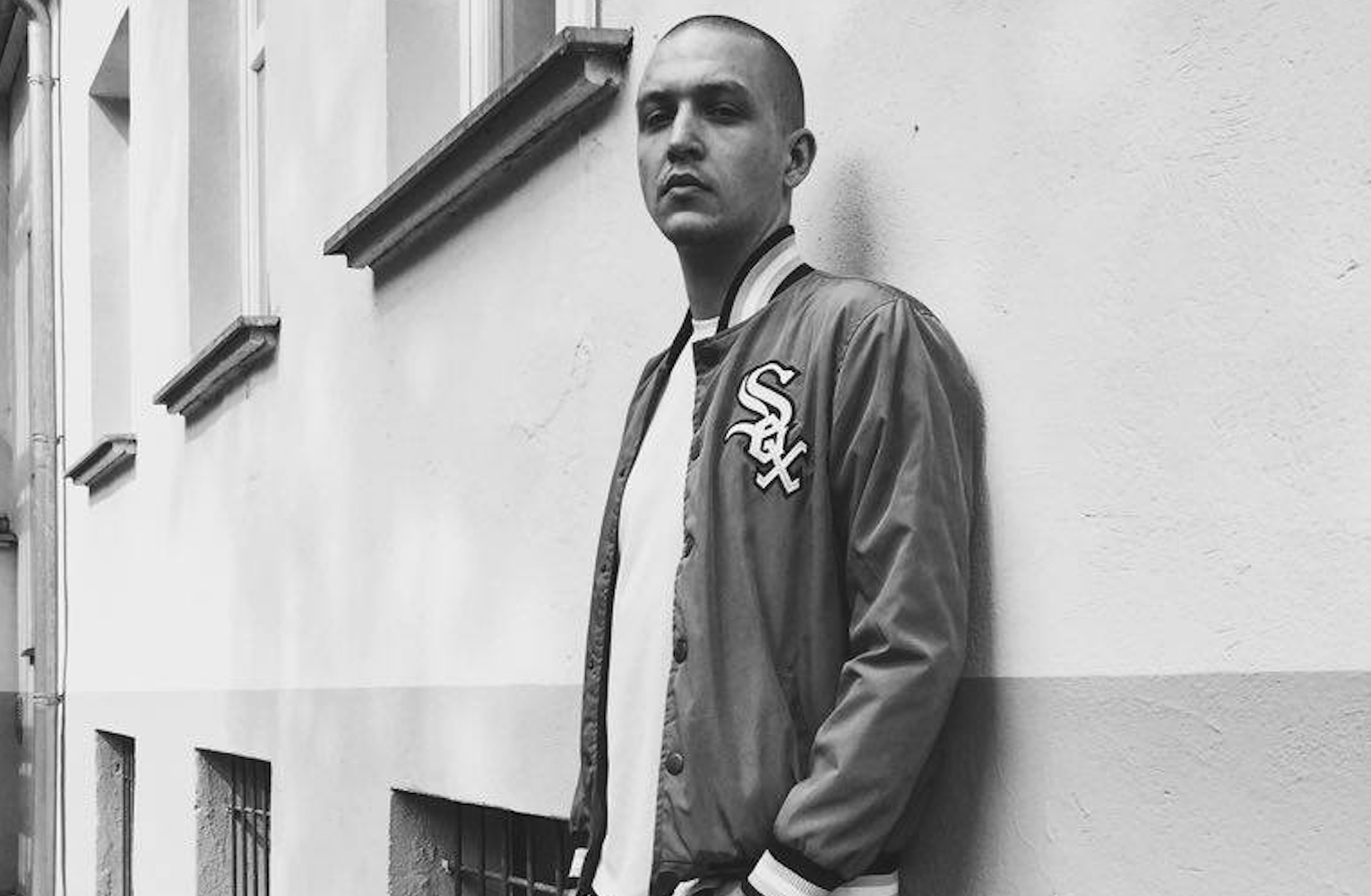 Donne nous le top 5 de tes artistes favoris, ainsi que des titres, pour te connaitre un peu mieux.
Your top 5 Music artists and title to know you more?



Top 5 des artistes dans le désordre :
Top five artists in no particularly order:
Pink Floyd
Miles Davis
Recondite
David August
D'Angelo
Top 5 des musiques dans le désordre :
Top five songs in no particularly order:
Nas – One Mic
Âme – Rej
Linwood Family – Miles Away
Soul Capsule – Lady Science (NYC Sunrise Mix)
Adesse Versions – Pressured
Tu es également membre du NOTWOHNUNG, peux-tu nous dire quelques mots à ce sujet ?
You are also a NOTWOHNUNG member, could you give us some words about it?
NOTWOHNUNG est un collectif de Dj de Bonn, fondé par Jev, SchwarzGerber et Grundentaler. Durant l'année passée, notre famille s'est agrandie et nous sommes maintenant 6 membres, incluant VALÉ, Sediqie et moi. On organise des fêtes mensuels au Tante Rike à Bonn, un club techno plutôt sympa !
NOTWOHNUNG is a DJ collective from Bonn founded by Jev, SchwarzGerber & Grundentaler. In the last year our family grew and we became 6 members including VALÉ, Sediqie & me. We organize monthly parties at Tante Rike in Bonn, a super nice techno club.
Quels sont tes projets à venir ?
What's you next projects?
Je suis vraiment focalisé sur nos deux prochaines soirée avec le Notwohnung. Le 26 mars avec Monoloc et le 23 avril avec Locked Groove. Ces deux artistes sont d'excellents producteurs et Djs, je suis donc très fier de les avoir bookés pour nos soirées.
I'm really looking forward to our two next NOTWOHNUNG parties. On the 26th March with Monoloc and on the 23th April with Locked Groove. These two artists are excellent producers and DJs, so I'm really proud that they play at our parties.
Ton mot préféré ?
Your favorite word?
Fallsucht : Epilepsie
Personne se penche sur son passé en se remémorant les nuits qui furent pleines de sommeil.
Un dernier mot à dire aux passionnés qui lisent ton interview ?
A last word to tell to people who read the interview?
Personne se penche sur son passé en se remémorant les nuits qui furent pleines de sommeil.
Nobody looks back on their life and remembers the nights they had plenty of sleep.




Ecoutez Nicolaj Tann sur Soundcloud