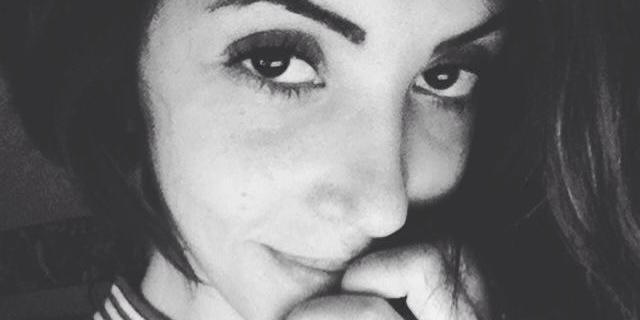 03 Jan

PépitesTroniques Podcast #22 by Catharsys





Amina Houimel aka Catharsys est une jeune artiste qui a découvert la musique électronique très tôt, ses influences musicales comme le métal et son intérêt grandissant pour la musique l'on emmené peu après à s'intéresser à des producteurs électroniques tels que Burial, DJ Shadow, Nujabes, Aphex Twin.

Quelques années plus tard Catharsys découvre la Techno. Son amour et sa passion pour cette musique lui ont permis de à mixer en soirée et produire quelques tracks pour son plaisir. Ses styles musicaux sont principalement Techno, Dub Techno et musique expérimentale qui peuvent être écouté à travers les mix et les podcasts qu'elle nous offre.
Amina Houimel aka Catharsys is a young artist who discovered electronic music at a very early age, her metal roots influenced her views on music and shortly afterwards she got influenced by electronic producers such as Burial, DJ Shadow, Nujabes, Aphex Twin, and a few years later discovered Techno all by herself. Her love and passion for music got her into beginning a djing and producing career. Her music styles are mainly Techno, Dub Techno, experimental music which can be seen through her monthly mixes and podcasts.
Tracklist de Catharsys :
01. KETEV – Traces of Weakness
02. Milton Bradley – Escaped From The Dark (Original Mix)
03. Claudio PRC – Limnic (Original Mix)
04. Keadz- Rit [Lpc]
05. Blazej Malinowski – Profundity [Kontrafaktum]
06. Concept Of Thrill – Pentecost 01
07. Massa- Attempted Scape (Deepbass Remix) [Hidden Traffic]
08. Conrad Van Orton & VSK – Mystery of time [Quantum Entranglement]
09. Dino Sabatini & Edit Select – Multiplo (Edit Select Version)
10. Mike Parker – Undulating Frequencies
11. Korridor – Opia
12. Abdulla Rashim – Ocean Drive [Northern Electronics]